It's been a while since my last article, but my last experience is worth taking the time to write about. Located on the rooftop of the Landmark Hotel in Amman, Skyline Sushi is definitely one of the best sushi places in Amman to dine in. The breathtaking views this restaurant offers is just the beginning of a delicious journey. I will leave the images below to describe this amazing experience. Best news is they offer a 50% happy hour discount daily from 5pm to 8pm.
Oh, and the other best news is they serve RAMEN! Yup, you heard it right, Ramen Noodle Soup in Amman.
Our course started with their mouthwatering Cheesy Crab Rangoon, and their special dipping sauce. My advise to you, never go there and not order them, they are simply to die for. We then went on to try the Salmon Fusion which is served with their Shiso sauce, another must order for salmon lovers!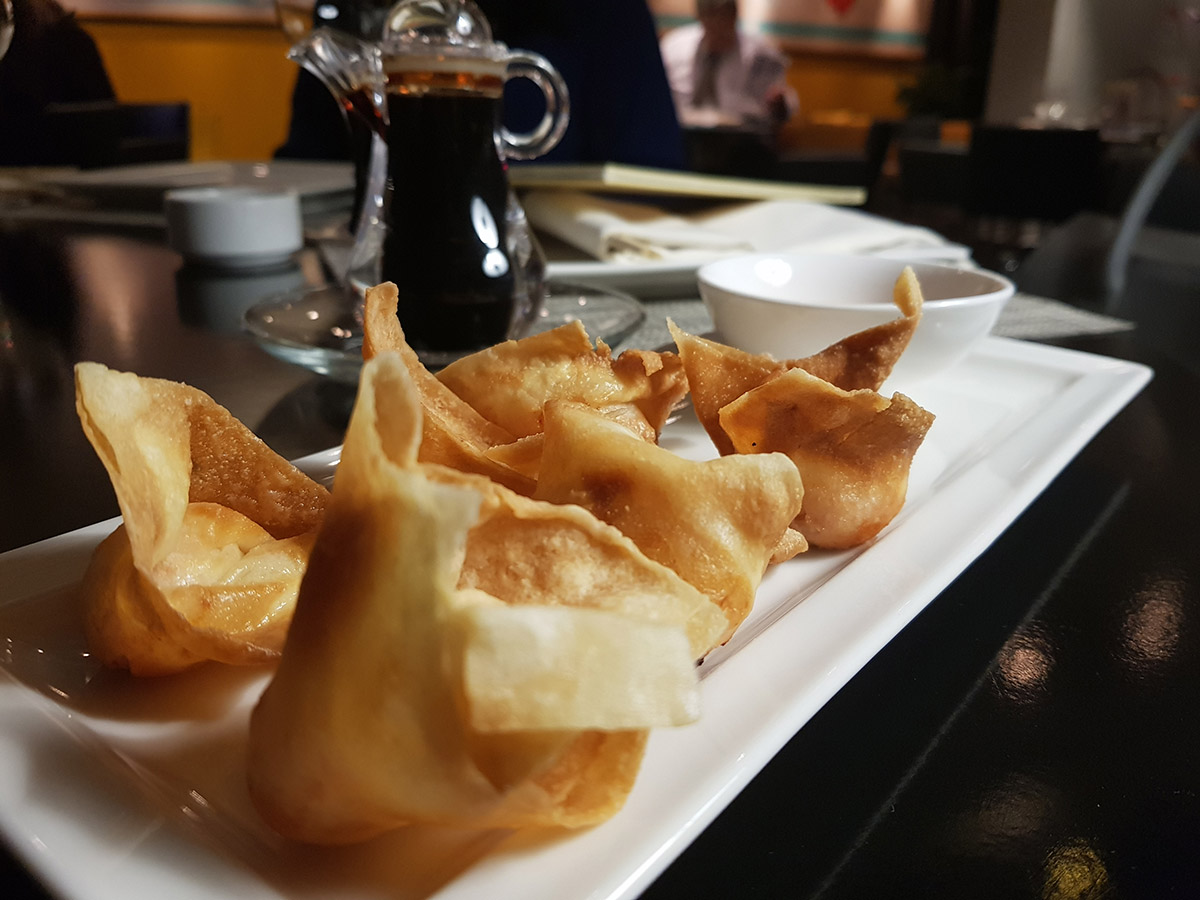 It's time for Ramen! I don't know about most of you guys, but Ramen is definitely one of my favorite dishes to enjoy especially on a cold evening. The dish you see below is just a small bowl of the very large bowl that is served when you order their Chicken Ramen.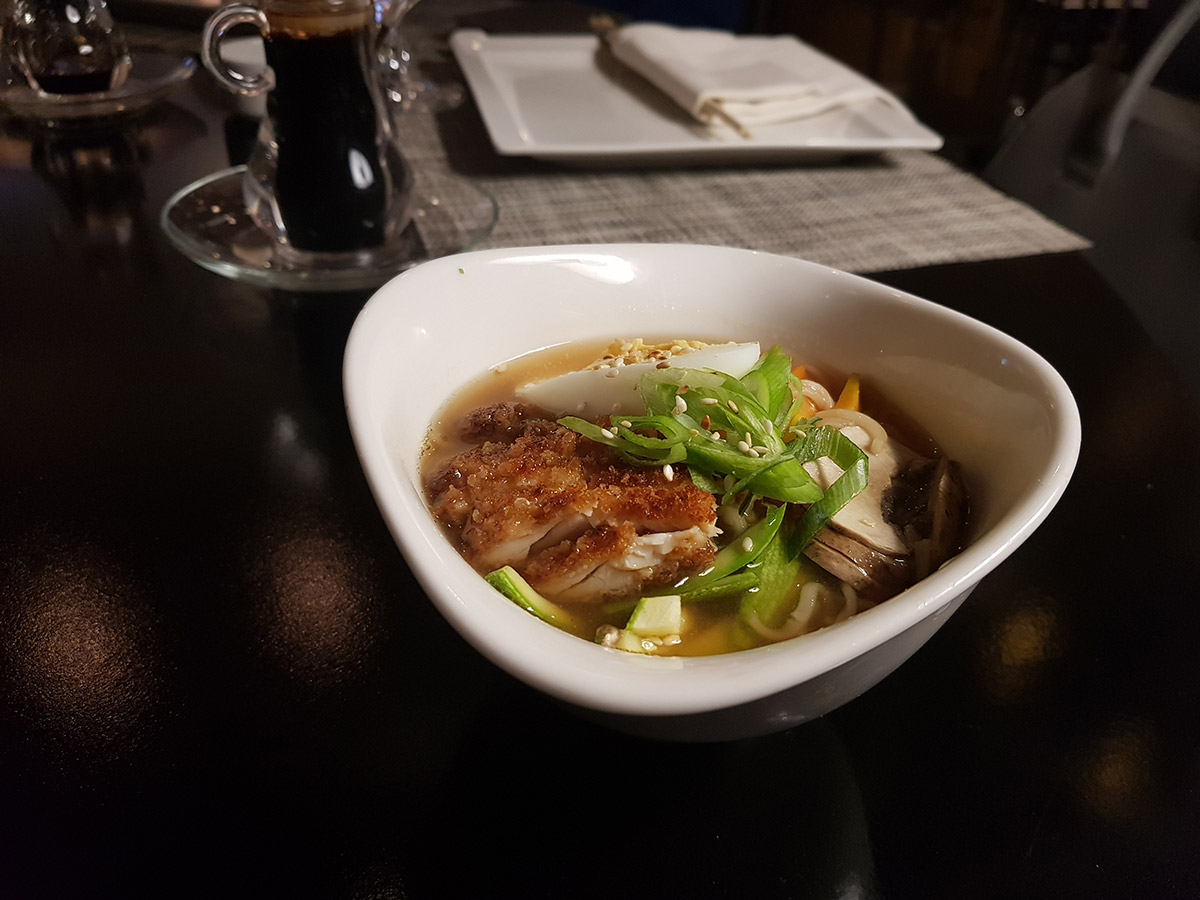 Moving on to the most important part, it is time for Sushi! Man oh man, their sushi is simply fresh, delicious and very well made. You can tell from the first piece you have the superior quality of the raw fish they use. My favorite roll was the VIP. You will know why once you try it!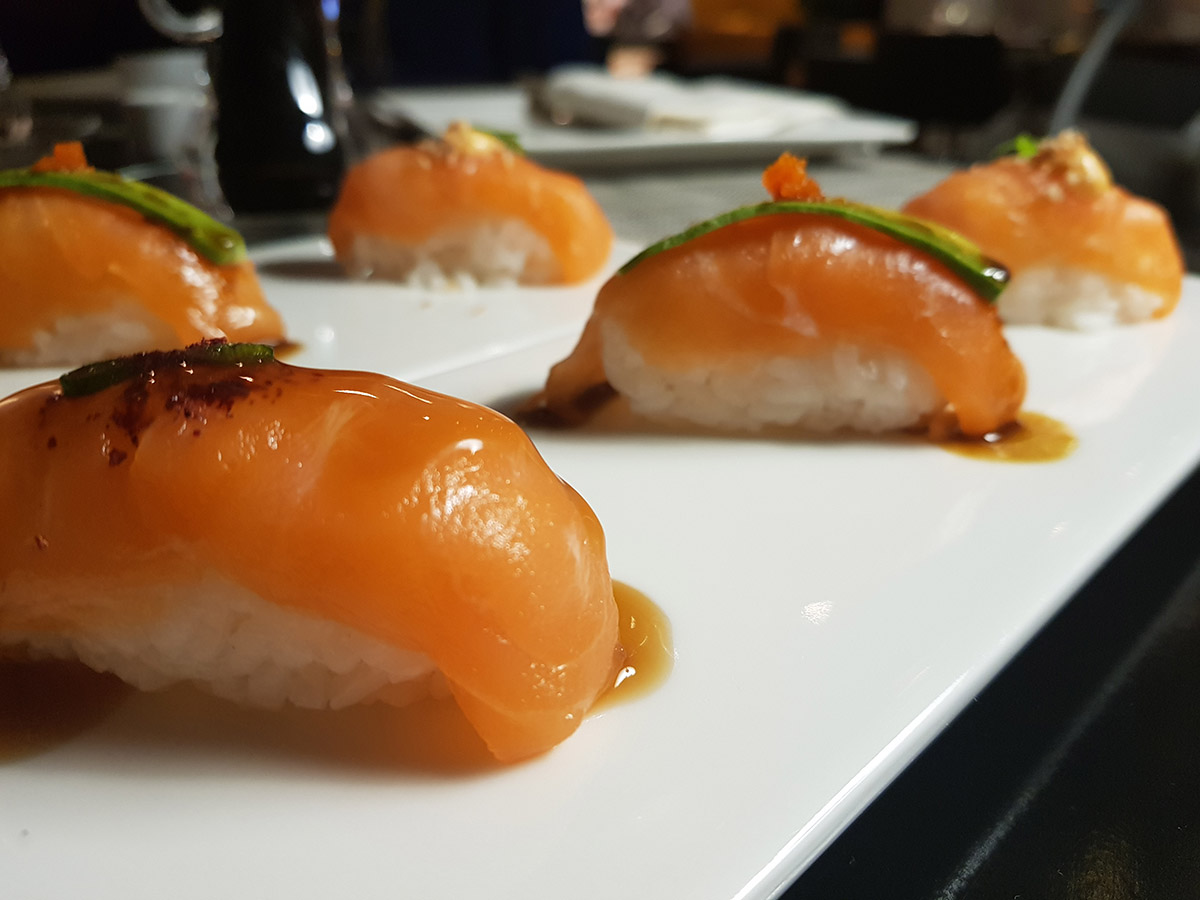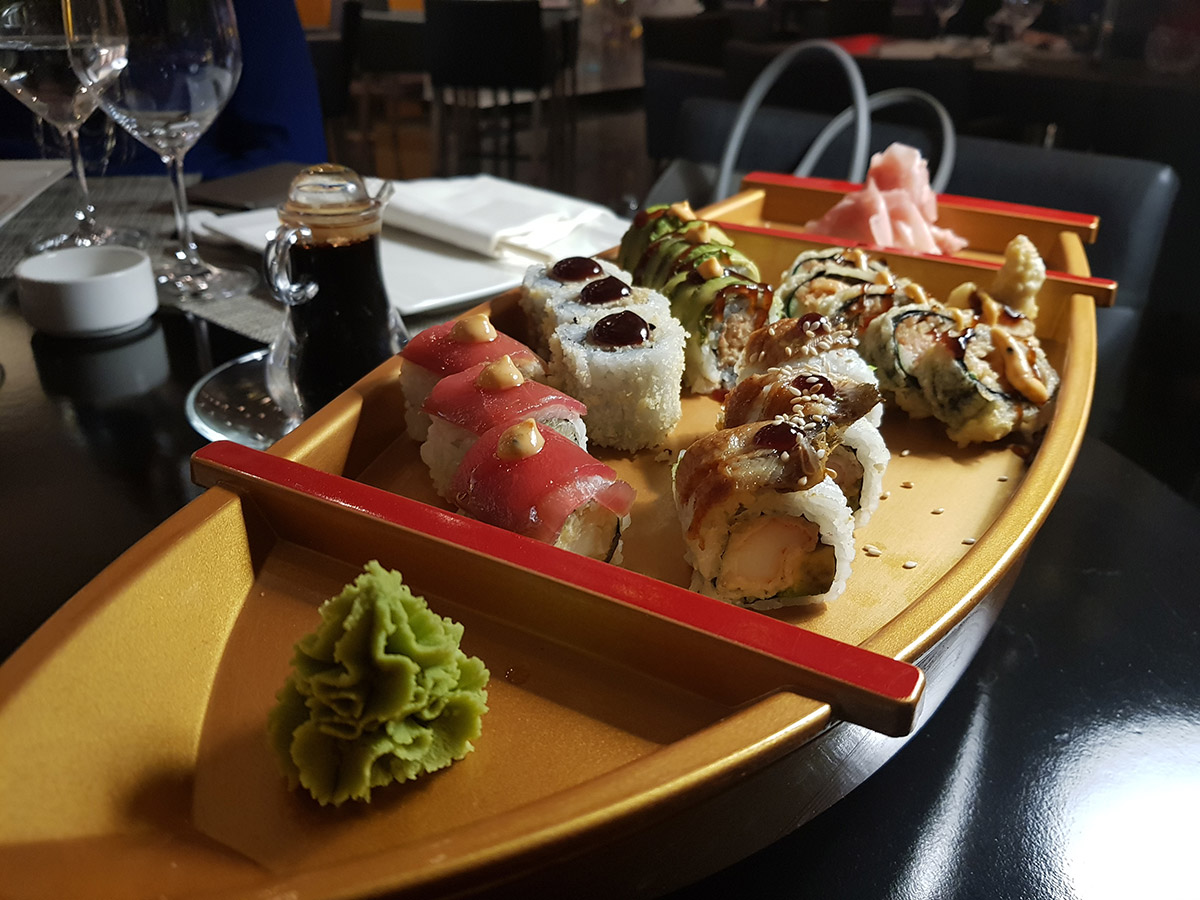 The sweet finale was definitely out of Jordan. These little bits of heaven are called Mochi, made of Japanese rice cakes filled with vanilla ice cream. Don't forget to end your meal with these bad boys!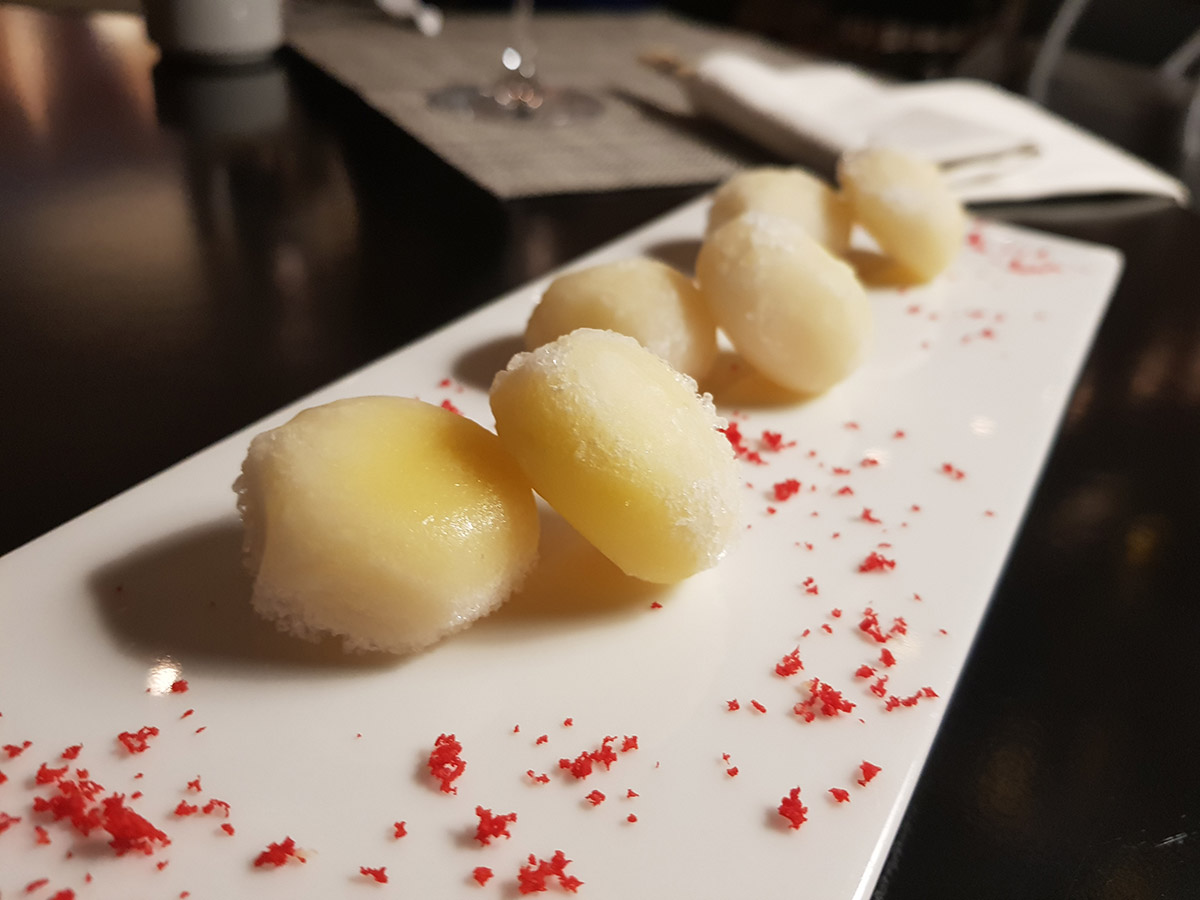 I highly recommend visiting Skyline Sushi for a wonderful Japanese dining experience in Amman.