Beit Sitti ("Grandma's House") is one of those places that are strongly and easily recommended. What's not to like? Learning to cook local Jordanian meals? Good food and drinks? A group activity with friends, family, colleagues?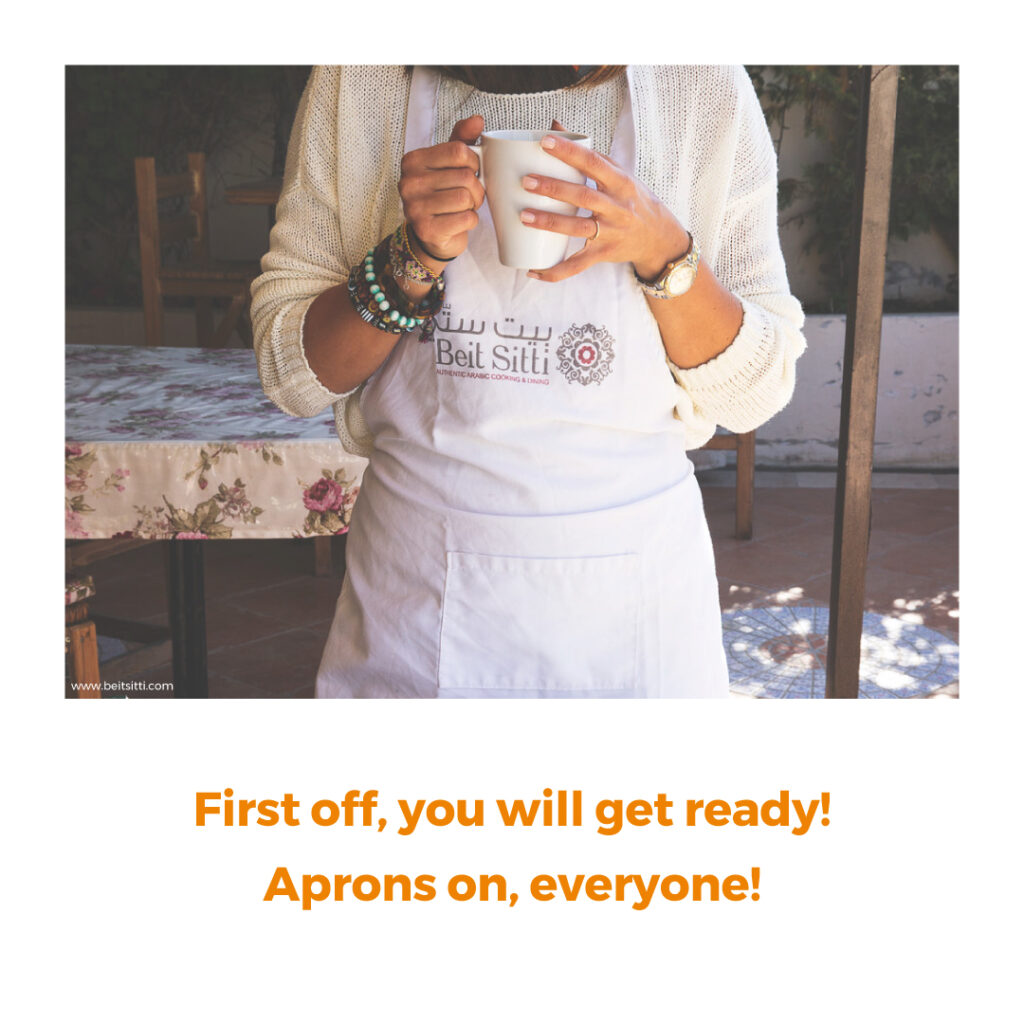 Everyone gets ready, you put on your apron and you're handed your knives! The fun is about to start!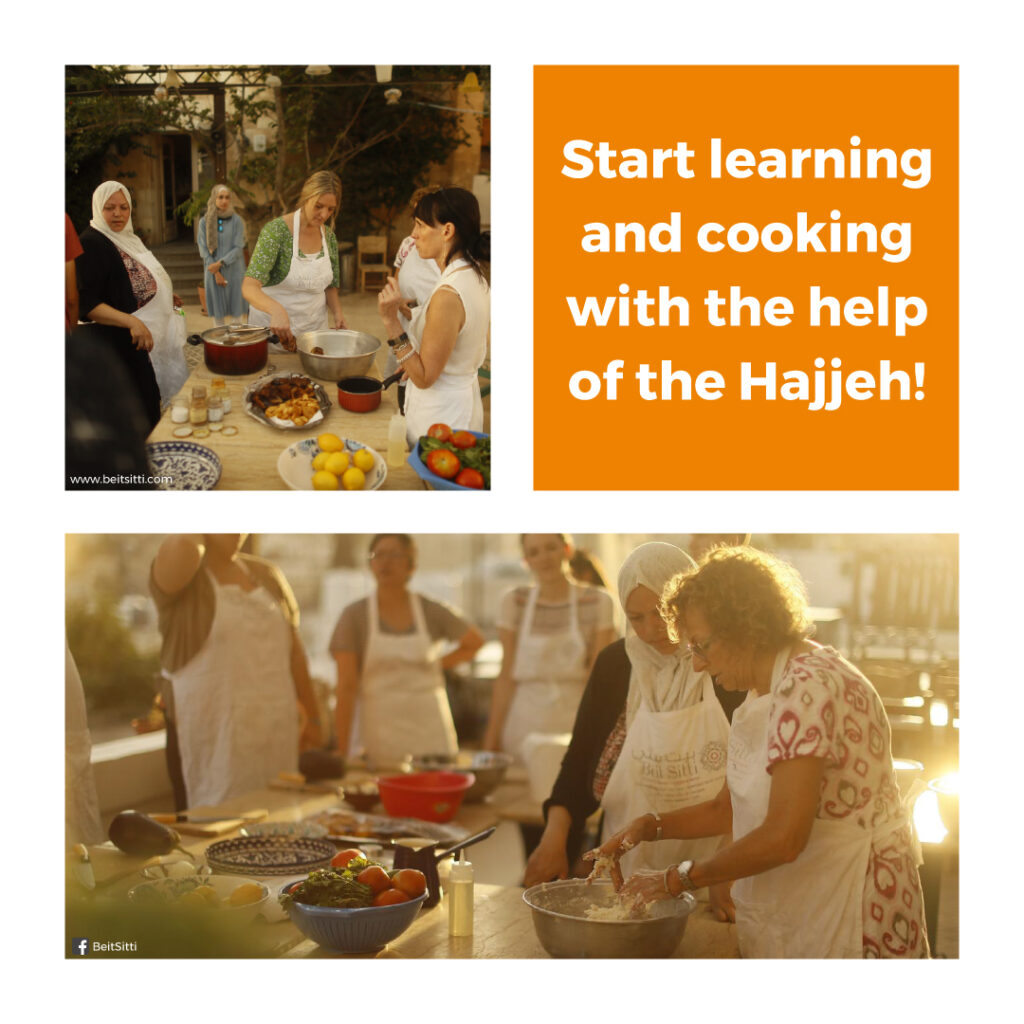 You are guided through the entire process by the wonderful grandma (that's the "Sitti" part of their name). You're given food to chop, dice, season, while you and your fellow friends follow the hajjeh's instructions to cook the yummiest of local Jordanian dishes.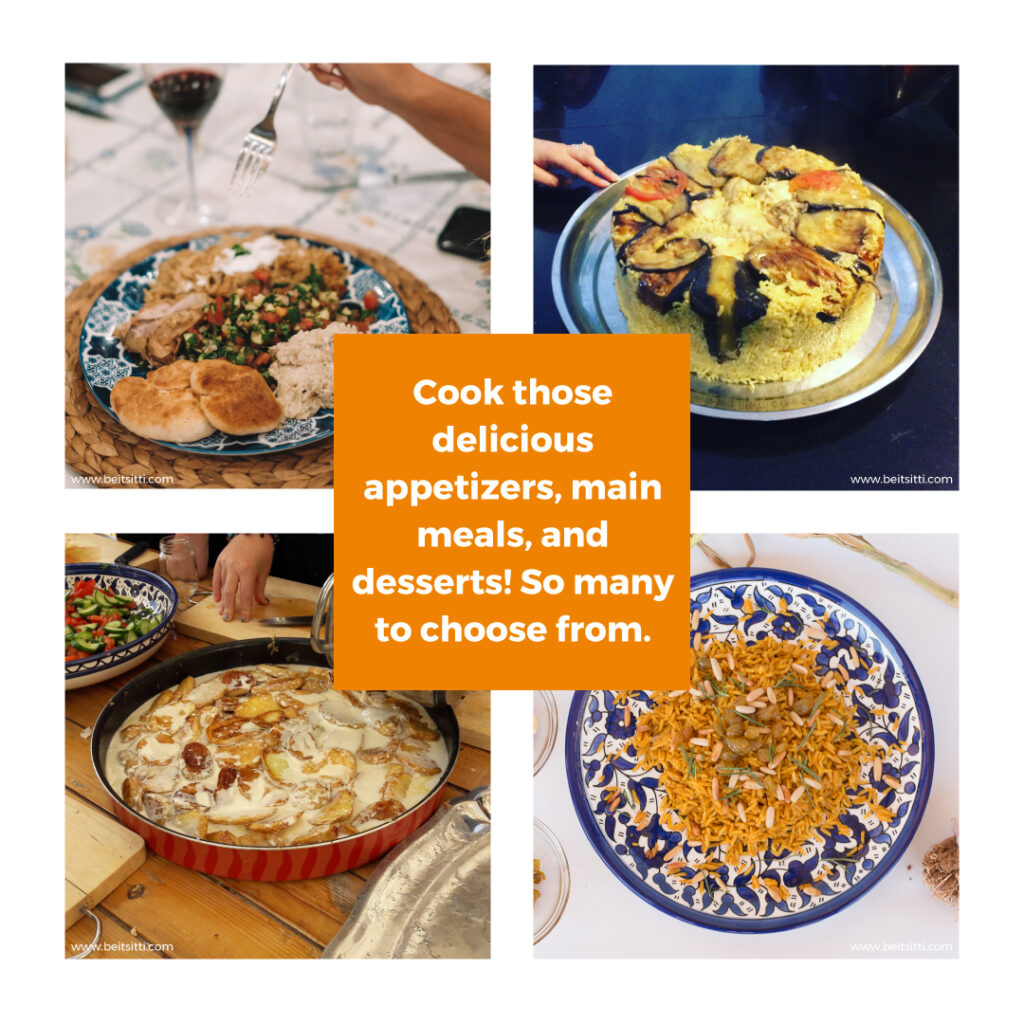 You get to choose the meal you will cook from their impressive menu ahead of time! Get your drinks with you, and enjoy the memorable experience!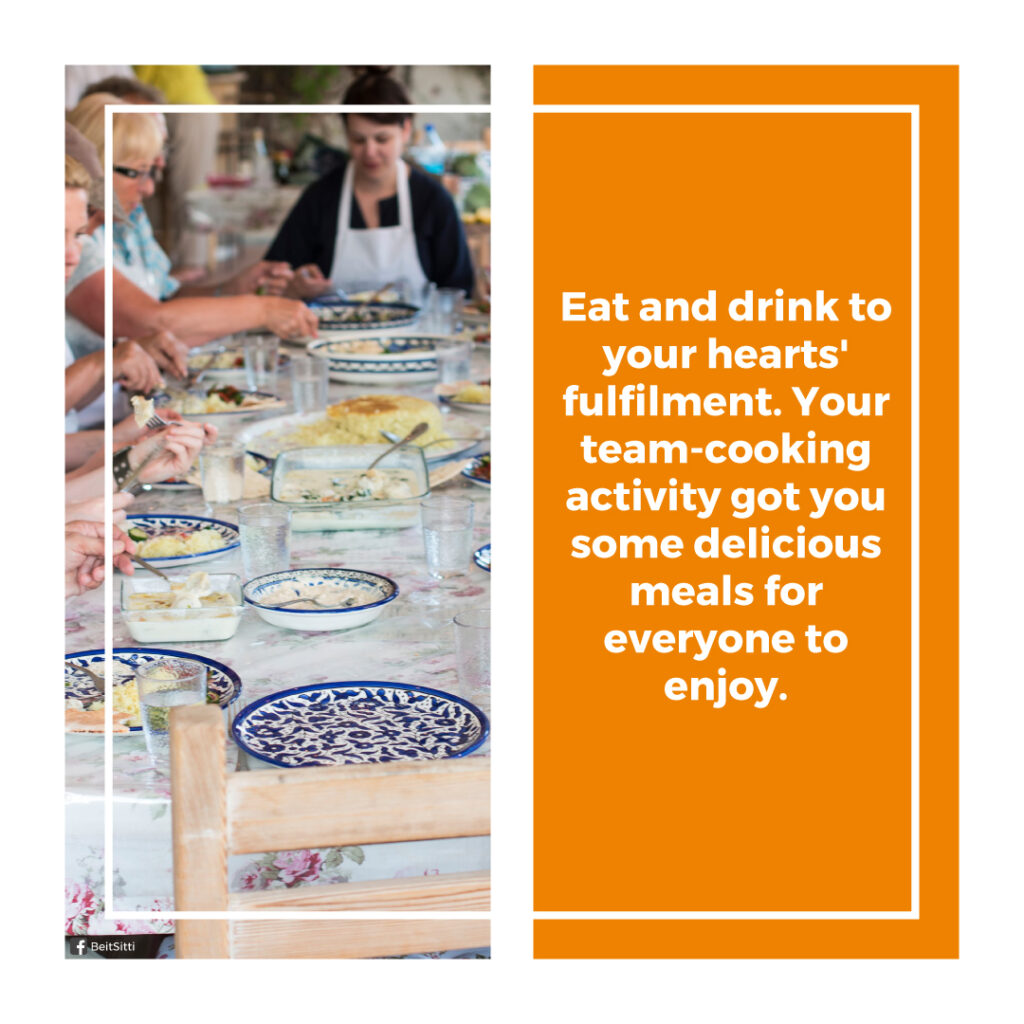 They also have a small shop you can buy homemade spices, oils and foods. They're delicious to take home with you, and are even worth buying for gifting!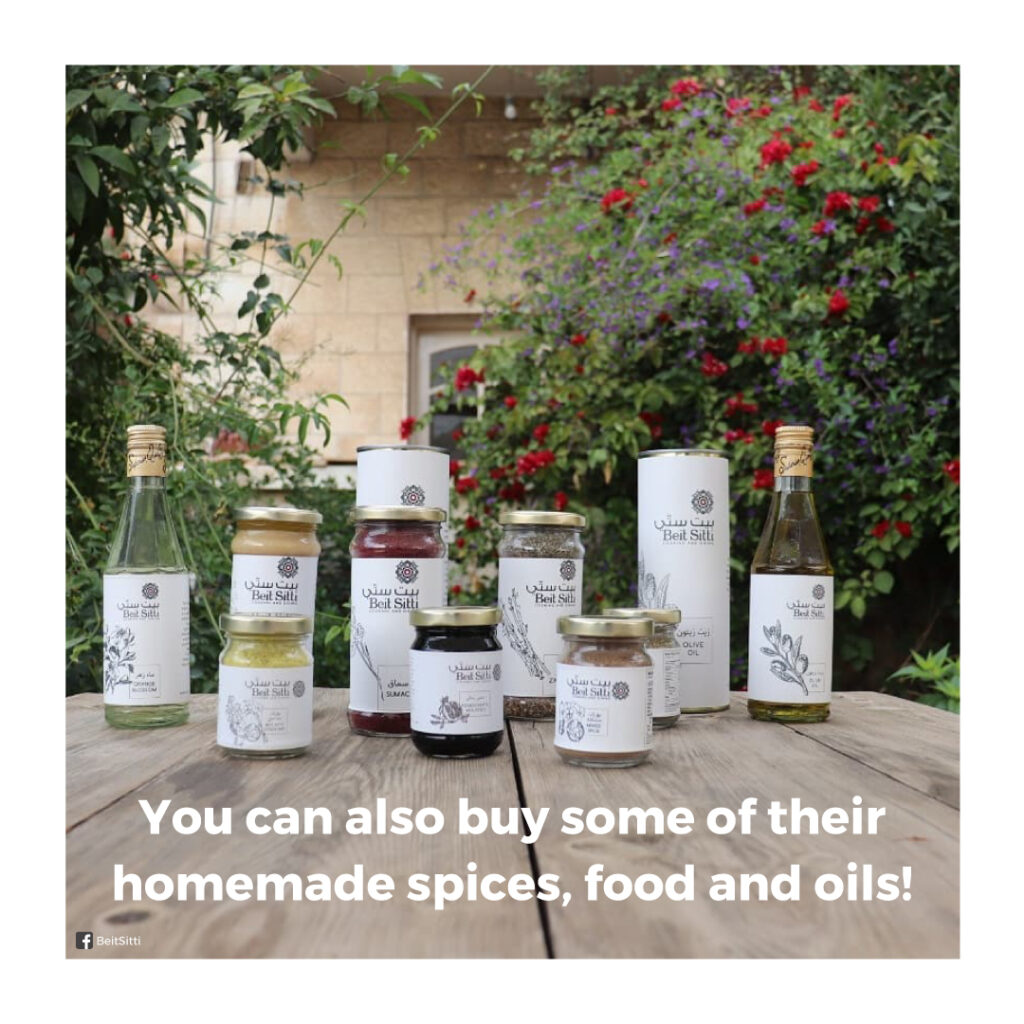 Whether you're having a team building activity, or would like to spend some quality time with your friends or family, or even giving yourself or your visitor a taste of Jordan – this is definitely worth trying! You will have a memorable experience.
You can check out their website for more details. Call them to reserve, you won't regret this.