You're probably reading this while your caffeine levels are dropping, your eyes are drooping, & you're looking for a caffeine fix to immediately satisfy your cravings. Or you might have some work to do and you want to vibe at a local spot to study and work. As The Spotist, we can't just leave you lost & de-caffeinated, so we promised to hunt down the best places for coffee in Amman on your behalf, so you can have your next cup in no time.
Best Coffee in Amman
Amman is packed with coffee houses, so we know it's hard to choose where your next cup of coffee is going to be. Read our list of the 6 best places for coffee in Amman, tried and loved by The Spotist.
Almond Coffee House
Cozy vibes? Check. Great environment for work and hangouts? Check. Delicious coffee? Mega check! Almond works best for a morning drink while you work at the cafe or go about your errands. You can find a variety of coffee-based and non-coffee-based drinks to satisfy your tastes. Also, it's important to point out their range of delicious desserts. So, feel free to pair your drink with a freshly-made cake, pastry, salad, or even a cookie!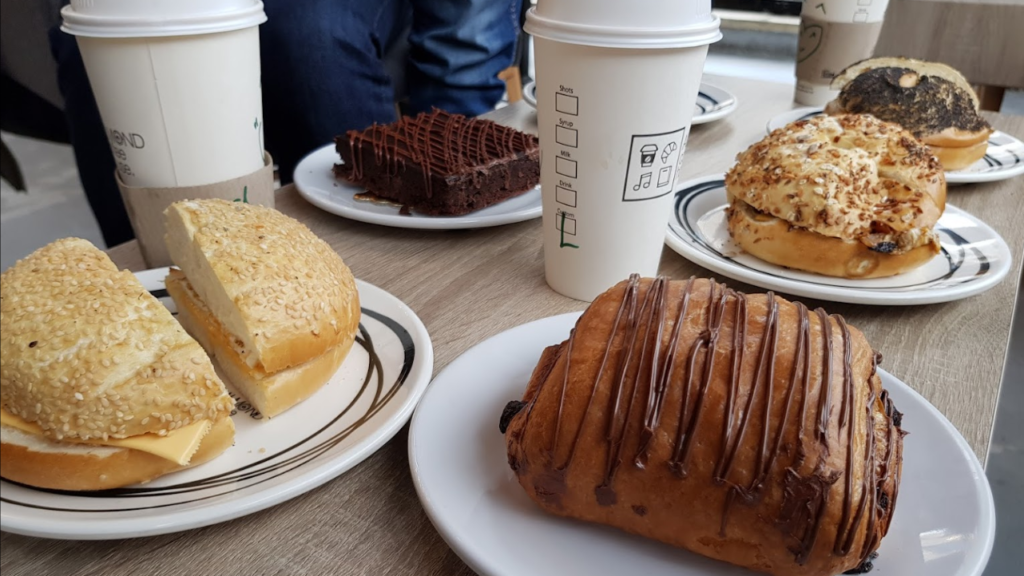 Dimitri's Coffee
There's something about that specialty coffee that Dimitri's is famous for. They simply have a knack for roasting & making great coffee. It's worth having a chit-chat with the baristas who are both knowledgable and passionate about what they do. At Dimitri's, you will find a wide range of drinks, so we suggest you stop by from time to time and try every item on the list. Usually, Dimtri's is good for working during the day and meeting up with friends in the evening. Pro tip: order their carrot cake with your drink!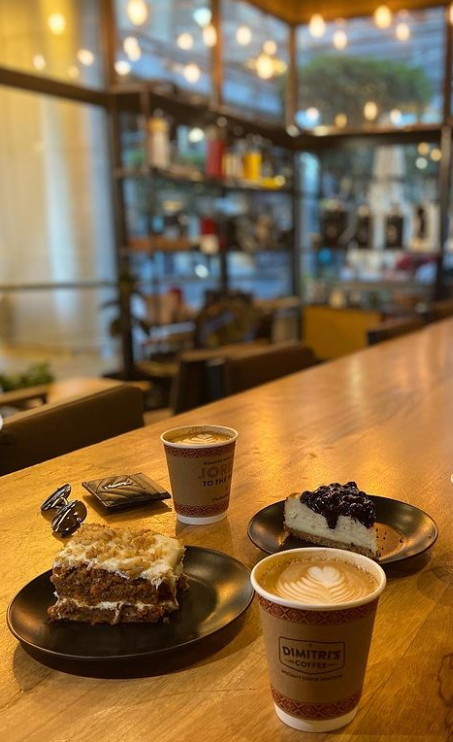 Rumi Cafe
We may sound biased, but this place is the heart & soul of Jabal Lweibdeh! Rumi is a cozy cafe just around the curb, serving the most delicious drinks, and snacks. The indoor area is vintage and Instagram-worthy while the sunny outdoor area promises a lovely time for you and your pet- yes, it's pet friendly! Rumi crew is absolutely helpful and quick on their feet; they'll make sure you're having a great time while you sit with friends, work, study, or even people-watch. So, whenever you find yourself craving some coffee in Lweibdeh, now you know where to go.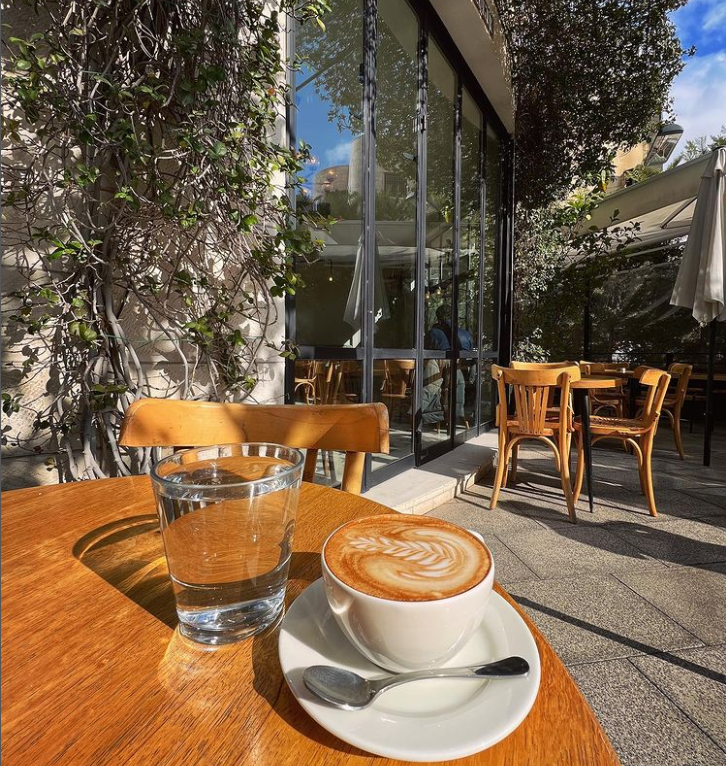 Qahwa BLK
Who said that basic is bad? BLK knows how to blow your mind with delicious coffee and an affordable price! Pass by any of their branches for a quick coffee fix, where you can pick up your coffee and be on your way. Also, you have the option to chill at their bar in the Boulevard branch. Their menu options are limited, but they surely satisfy every taste. We promise you'll be craving Qahwa BLK every time you think of caffeine.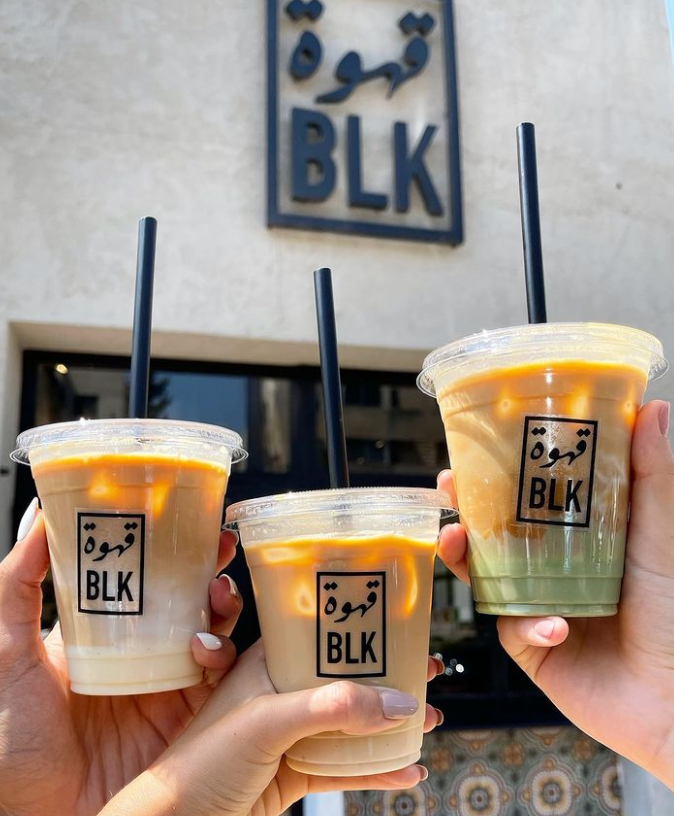 Syrup
Syrup is one of the best spots we've tried because they have a wide range of vegan, sugar-free, and milk alternatives to suit every taste & dietary need. The place has a calm vibe, so this is a place you want to spend time working, studying, or having a chat with a friend. Big kudos to the delightful range of desserts & salad bowls too!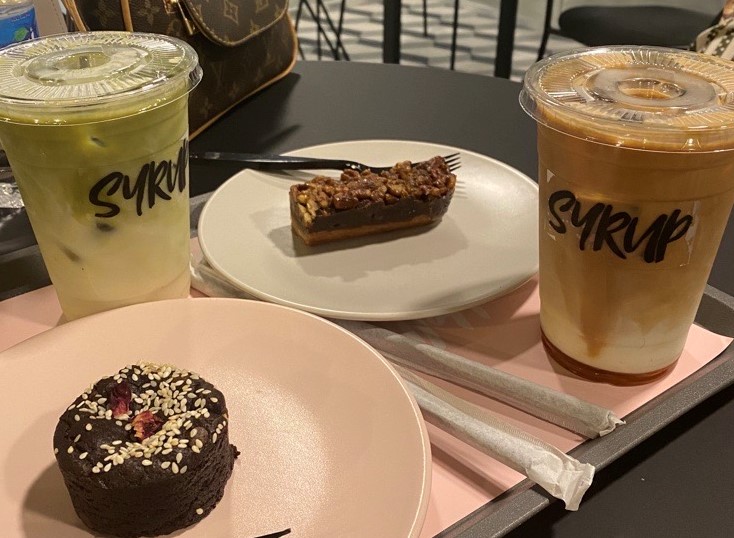 Marouf Cafe
Saving the best for last! Here's a great option for a quick coffee fix on the road. Marouf Cafe has a number of branches around Amman and offers a drive-thru option so you can get your coffee quickly and hassle-free. Their menu offers a wide selection of cold & hot drinks including both coffee and non-coffee-based drinks. You best believe that with a coffee cup in hand, anything is possible!