We here at The Spotist strongly believe that dates should be enjoyed, no matter the budget. So whether it's a small casual date or a fancy dress-up date, we have got your back. We compiled a list of fancy & casual date spots, five of each, to cover all bases. Tell us in the comment section if you have a different date spot in mind!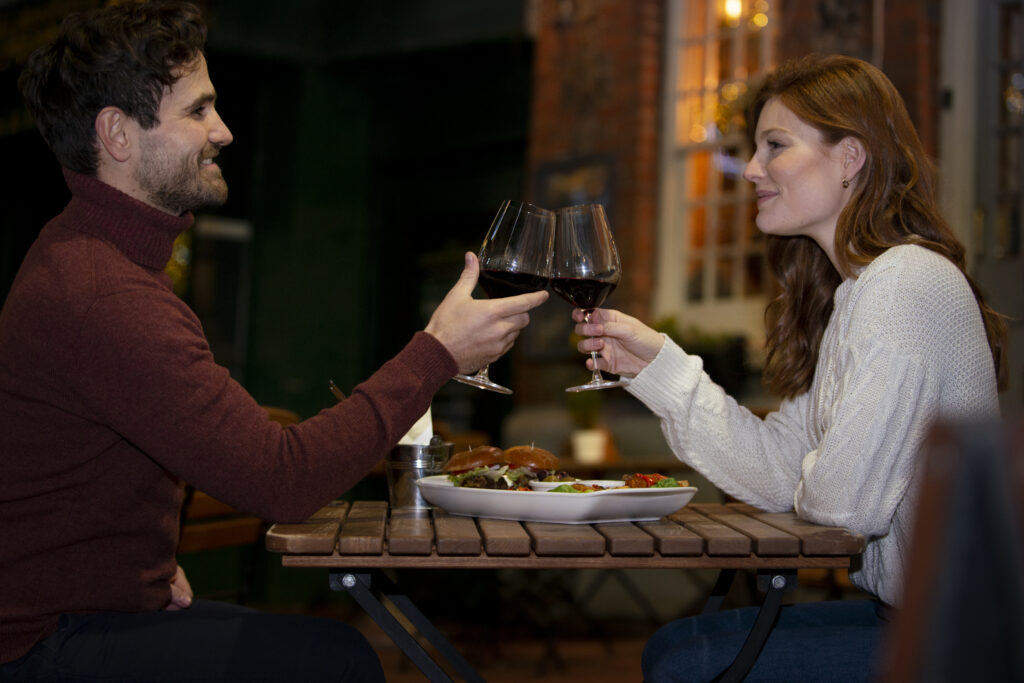 5 Formal Date Spots
Lucca Steakhouse
If great food and a greater show are what you're looking for, Lucca is the place to be. We don't usually use the phrase "great vibes", but after searching for hours, it really is the most accurate description. And to match the great vibes, they serve some of the best-tasting dishes in the city. We recommend getting the Lucca special. It's literally finger-licking good. Instagram Page.
Zenith
If your kind of date involves amazing cocktails and yummy pub-style food, all elevated to a pristine level, and you remember early enough to book ahead, then you know where to go. A place that combines the atmosphere of a lounge with the view of a rooftop café, Zenith is truly in its own class. Instagram Page.
La Capitale
If you're looking for a place that serves you dishes that are visually appealing as they are yummy, then we have the place for you. Enjoy a quiet date with food that looks almost as good as the view from up there. All these elements, the food, the drinks, the view, and the wonderful vibes make a wonderful date spot for you and the one you love. Instagram Page.
Romero
A restaurant that's been open for ages and knows how to elevate the simple flavors of Italian food. This place managed to keep its esteemed reputation over the years, simply for having the freshest ingredients and never compromising on taste, class, and elegance, making it a perfect spot for a special date. Instagram Page.
Salt Steakhouse
You gotta flex your wallet for this one, but trust us, it's worth it. An exquisite steakhouse with more steak options than you probably ever heard of, and more flavor than you probably ever dreamt of. So, if you're looking to have some excellent food regardless of the price, Salt Steakhouse is the place to take your date. Instagram Page.
5 Casual Date Spots
Manara Arts & Culture
A cute rooftop coffee house in Luweibdeh with good coffee, great breakfast food, and exquisite desserts. With activities such as rooftop yoga, live music, and a full-on library of books to read while you drink your coffee, this place is a perfect spot for a cute little date. Instagram Page.
Blue Fig
A place that has it all, breakfast sandwiches, manakeesh, burgers, pasta, salads, and almost every dish you can imagine. Not to forget a vast collection of hot and cold drinks that covers just about anything under the sun. And in addition to having all these options, they do it like no one else does. So, if you can't make up your mind about what to eat on your date, this is the place to be. Instagram Page.
Rustic Bar & Eatery
How better to enjoy a date than with a few drinks, some excellent food, and the coziest vibes that were almost tailor-made for a lovely date. And with a happy hour from 12 to 7 pm, you really can't go wrong with Rustic Bar and Eatery. Instagram Page.
Su Casa
Italian food might be the most romantic of all. And this place takes the traditional Italian dishes and gives them a twist. Su Casa offers dishes like pasta, pizzas, risottos, ravioli, and the most authentic Italian appetizers. And if you're lucky enough, your date will correspond with their piano nights to elevate the romance. Instagram Page.
Chestnut Restaurant & Pub
A local pub with two locations, Jabal Amman and Kan Zaman. Both locations are great for their own reasons. Jabal Amman branch has a cozy indoor vibe with low lights and a romantic atmosphere, while Kan Zaman branch has a wonderful hilltop view with an outdoor vibe. However, both branches offer great drinks and amazing pub-style food. Instagram page.
Those are just a few of our favorite fancy & casual date spots, let us know in the comments if you'd like to see some more spots where we tell you more of our favorite dates-tinations.